Close Attractions
Peterborough United Football Club
Peterborough United Football Club Formed in 1934. On one side of the ground is the impressive looking South Stand. Opened in 1996 the 5,000 capacity stand replaced a former open terrace. The stand is two tiered, covered and all seated. There is also a row of executive boxes running across its middle. The other side, the Main Stand, is a two tiered covered stand that is all seated. Both ends are covered terracing that were given white roofs a couple of seasons back, in an effort to brighten up their appearance. However they both have a number of supporting pillars at the front of them, which could impede your view of the game.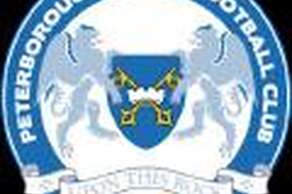 Elton Furze Golf Club - Peterborough
Elton Furze Golf Club is set in the beautiful surroundings of the Cambridgeshire countryside, and is situated just a few miles west of the Cathedral City of Peterborough. The Club opened in 1993 and was developed in and around some 20 acres of mature woodland, the majority of which are contained within Furze Wood. The course provides 18 holes, designed as two loops of 9, and has made use of the natural contours of the landscape, as well as many other mature parkland trees which were on site before development began. The siting of several small lakes and water courses provides a very attractive and interesting course.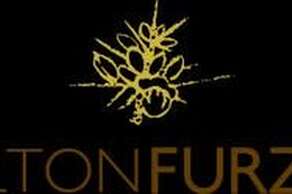 Sir and William and Lady Proby welcome you to Elton Hall, the romantic house which has been the family home for over 350 years. Elton Hall stands in the midst of unspoilt landscaped parkland, on a site where there has been a house since the Norman Conquest. Sir Peter Proby, Lord Mayor of London and Comptroller of the Royal Household, was granted land and property at Elton by Queen Elizabeth I. His grandson, Sir Thomas Proby, completed the main house in 1666, incorporating the medieval chapel and gatehouse. In the eighteenth century John Proby was created the first Earl of Carysfort in recognition of his services as a politician and diplomat. He and his successors enlarged the house and gave it the eighteenth century character that it has today.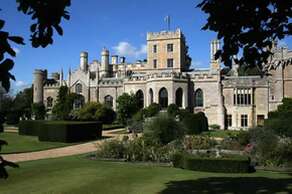 Already the location of choice for many of the major indoor and outdoor events and shows, our aim is to continue growing as the region's premier multi-purpose events venue for many diverse events, and a key location on the UK entertainment map.Live music concerts, exhilarating ice shows, nationally acclaimed antique festivals, faith and family events are all part of our event make up.
EAST OF ENGLAND SHOWGROUND
The region's most versatile venue...The East of England Showground is the region's most versatile venue and hosts a massive variety of events. This website includes all the Showground's public event, which feature everything from Shire horses to model railways, motorbikes to lorries and mice to pedigree beef cattle. There really is something for every one in our action packed programme of events.
Travel back 3,500 years to discover a prehistoric causeway at one of the finest Bronze Age archaeological site in Northern Europe, discovered 1982.The open-air archaeology park and visitor centre gives you the real feel for how the prehistoric people of the fen lived. Experience life in our prehistoric past and visit the only place in the UK where original Bronze Age remains are being actively conserved and can be seen in situ.Soak up the atmosphere and imagine what life was like thousands of years ago in the Bronze Age and Iron Age Roundhouses.Relax and enjoy the scents and colours of the plants used in the Roman Herb Garden and take a stroll around the mere along the Lakeside Walk. Keep an eye out for the ancient breed of sheep - the Soay.
Should you need passport renewal services in Peterborough, this will be handled by the Peterborough passport office. They will require some form of documentation from you at some point of the procedure, either personally handed over by you in an interview or by post. As such, you will require the address, which we have provided.Please note that appointments are necessary for interviews at the office;the office operates under an "appointments only" policy.Ensure that you have all required documentation prior to a visit, as failure to provide the office with this may result in delays.The Peterborough passport office is located on Northminster Road, and is open six days a week.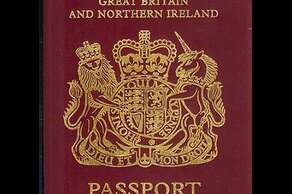 Imagine somewhere beautiful, safe and unspoilt where you can walk, cycle, play, horse-ride, ride a train, go fishing, exercise the dog, jog, push the buggy and explore endless meadows, lakes and woodland - all less than three miles from Peterborough's busy city centre.You'll find all this and more - including cafes, hard-surfaced routes for wheelchair users, a busy events and activity programme and endless opportunities for outdoor recreation.
Peterborough Cathedral's purpose is to glorify God, to inspire people with the good news of Jesus Christ and, in the power of the Holy Spirit, to build God's kingdom of love, justice and peace in the world.The Cathedral Church of St Peter, St Paul and St Andrew, Peterborough - Peterborough Cathedral - is a powerful sign of the Christian faith and is very much a living and working church, as it has been since it was founded in the seventh century. We are part of the Church of England and the Anglican Communion, the seat of the Bishop of Peterborough and Cathedral Church for the Diocese of Peterborough
Step back in time as you climb aboard a heritage steam or diesel train.Relax in our restored wooden panelled coaches or compartments and be taken back to the heyday of the golden age of steam.Our line travels through our tunnel, built in 1845, to our country station at Yarwell on the Northamptonshire border. Use the train as a base to explore our stations at Wansford, Ferry Meadows with its country park, Orton Mere and its riverside walks and lakes, and our station in Peterborough where you can take time to explore the Cathedral, resting place of Katherine of Aragon and former resting place of Mary Queen of Scots, which dates back to 654 AD.
Peterborough Greyhound Stadium
Discover Peterborough GreyhoundsYou'll never appreciate a night at the Greyhounds until you've experienced it yourself but this will give you a taste of what a great night out it is!
Peterborough Regional College
Peterborough Regional College offers education and training to over 10,000 students and businesses every year providing a huge range of courses to suit everyone – GCSEs, vocational career focused courses, part-time adult courses, Apprenticeships, higher education and professional training tailored to both individuals and employers.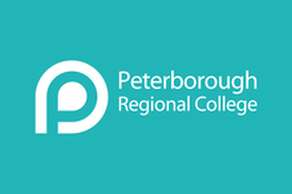 The UK and Europe's largest used vehicle marketplaceChoose from thousands of vehicles in more than 100 auctions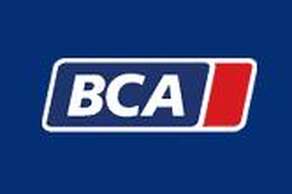 Acclaimed as one of the UK's leading coarse fisheries, Decoy Lakes offers everthing the match and pleasure angler could need.A total of 263 pegs spread across 11 lakes.There is a Takle and bait shop, licensed bar, cafeteria, male and female toilets on site.There is plenty of parking and for the less abled anglers there is parking near or behind pegs